DARN (Developmental Assets Resource Network) strives to meet the needs of Bexley community children and families through the allocation of community resources, funding of camp scholarships, and engagement in policy-making efforts to assure these groups have access to necessary resources.
Some in the Bexley community find themselves challenged from time to time to make ends meet and provide for their families. Sometimes families need help with "life's extras", while others need periodic assistance with more basic needs, such as food and clothing.
When such needs arise, families can turn to DARN for support.
DARN Board Of Directors
Denny Devine
Barb Greiner
Michelle Hipsley
Marguerethe Jaede
Maja Maley
Mary Myers
Kelly Salmon
DARN Graphic Designer
Sara Moore
DARN Website
Kevin Brashear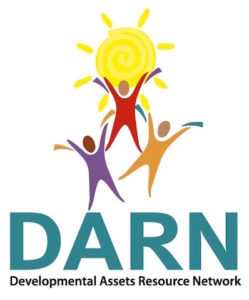 "DARN is a remarkable organization that quietly arose to reach previously unaddressed needs in our community. Although their approach is under-the-radar, their results are as loud as can be; they enrich the life of each child they touch. Bexley has so much to offer. DARN helps open those doors of opportunity to all our residents, especially those who cannot always help themselves."
~ Marlee Snowdon
Bexley Board of Education