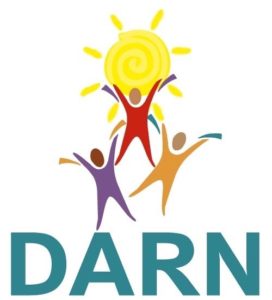 DARN Helping For The Holidays
DARN is looking for your help to assist Bexley families in need this holiday season. The normal traditions like coat and gift drives have adapted some this year due to the COVID-19 pandemic. To continue supporting families, DARN is in need of gift cards and monetary donations. There are three ways you can support the efforts of DARN this year, which are outlined below. If you have any questions or would like to contribute in other ways, click the contact tab above and get in touch.
Ways you can support families in Bexley this holiday season.
Donate to the Bexley Cares Fund of the Bexley Community Foundation by clicking HERE. Donations received will support DARN directly to serve Bexley families in need. You will be directed to the Columbus Foundation's website, and from there you will be able to specify your donation amount and pay with a credit card.
Adopt-A-Child for Holidays by clicking HERE. You can sponsor a child for $125. Once you submit the form, a representative from DARN will contact you directly to share a gift card request from the child you are sponsoring for the holidays.
Donate Gift Cards from now until Giving Tuesday. If you would like to purchase gift cards and donate them in person, DARN will be collecting gift cards leading up to Giving Tuesday, on December 1st. Requested is $25 gift cards to Giant Eagle, Kroger, Target, or Walmart, as well as $10 gift cards to restaurants along Main Street in Bexley (Graeter's, Jimmy Johns, Johnson's Ice Cream, Newfangled Kitchen, Penn Station, Piada, Starbucks, Bexley Pizza Plus, etc). There are two drop-off locations for gift cards - one at Bexley City Hall, 2242 East Main Street, and another at the Bexley Community Foundation, 552 South Drexel Avenue, available weekdays 8:00 AM-5:00 PM.
DARN Response To Coronavirus
DARN has received multiple requests asking how best to support us as we respond to the needs in our community during these uncertain times of the COVID-19 pandemic.
Because the situation is fluid, we are looking at how we might best support community members in both the short term and the long term.
The first concern has been about feeding children who would normally get their meals at school. Bexley City Schools has announced, "The district will be providing food (breakfast and lunch) for students that need it." As a result, DARN will focus our attention on dinners, weekend meals, toiletries and cleaning supplies. We are seeking donations to meet this need.
Based on previous DARN food programs, we estimate the cost will be $20,000 between now and the end of May. If you would like to help, you can make a monetary donation to DARN by clicking the above donation button, here on the website, or by mailing a check made payable to DARN c/o Bexley Recreation Department, 165 North Parkview Avenue, Bexley, OH 43209.
Thank you in advance for your generous support. Bexley has always embraced DARN's motto of using community resources to meet community needs.